In recent years, Hong Kong's Lingnan University has developed collaborative partnerships with a number of the UK's leading institutions. Strengthening and extending these ties was high on the agenda when Lingnan's President, Professor Leonard K Cheng, recently led a delegation to Britain for a series of events and discussions.
Together with Oxford University, Lingnan had co-organised the Higher Education Symposium 2019, which was held at Oxford's Department of Education on March 25.  The event's theme, 'Expansion of Higher Education in China for Two Decades: Critical Reflections from Comparative Perspectives', was addressed by distinguished academics from UK, European, and Chinese universities.
Opening the symposium, Professor Cheng spoke about the unique contribution liberal arts education has made by providing students with the types of knowledge and skills they will need to adapt to an uncertain future. In his presentation, Oxford University's Professor Simon Marginson described the way in which China had, since the inception of its 'Open Door' policy in 1978, become a leading international publisher in the fields of science and engineering. While Lingnan Vice President Professor Joshua Ka Ho Mok critically reviewed the development of non-mainstream education in China and set out the reasons why the nation's university governance and regulatory framework needed to be rethought in order to promote greater diversity.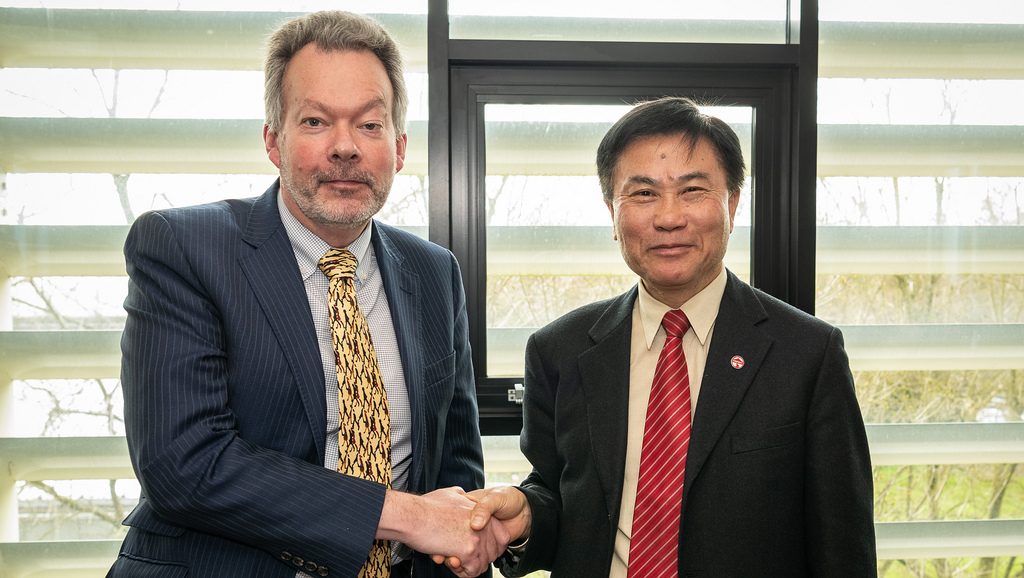 The next day, Professor Cheng's party travelled on to the University of Bath for the launch of the Centre for Research in Education in China and East Asia. With Lingnan as one of its core partners, the Centre aims to create an inter-university, interdisciplinary network for the exchange of ideas around education and the social sciences, between Europe and Asia. Over 70 academics from the Universities of Oxford, Cambridge and Leeds, as well as the University of Bath, were present at the event to hear from speakers from leading universities in the UK and China.
In the course of this visit, President Cheng also signed an agreement with a senior management team from Bath, led by Professor Jeremy Bradshaw, Pro-Vice-Chancellor (International & Doctoral), to promote the exchange of postgraduate students between the universities.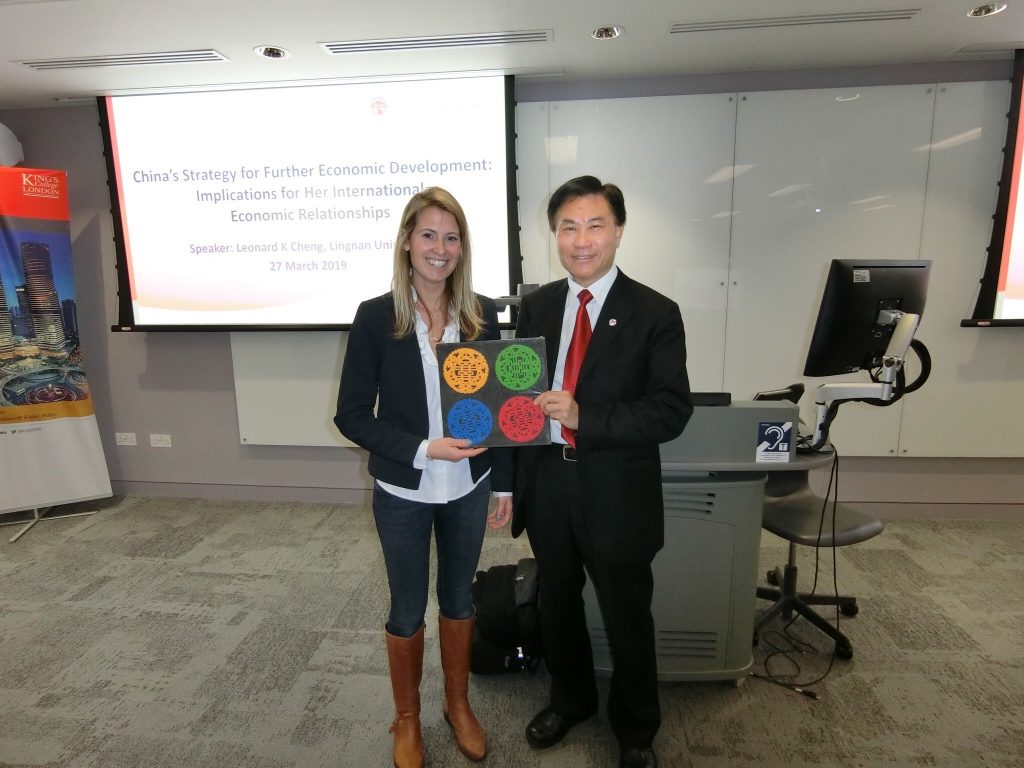 Academics from the Department of International Development at King's College London have had a collaborative relationship with their counterparts at Lingnan for some time, and they took advantage of the delegation's presence in the UK to invite Professor Cheng to speak.
In his presentation, titled 'China's strategy for further economic development: implications for her international economic relationships', Professor Cheng highlighted the limitations of China's economic development over the last four decades. Though the country had become the world's de facto factory, production had been characterised by sweatshops, pollution and waste. The new national strategy was to switch to high value-added green manufacturing and services. This pivot will, he noted, however, place China in direct competition for technologies, talent and markets, with the world's leading developed economies, and the current simmering trade war with the US may be just a portent of what's to come.