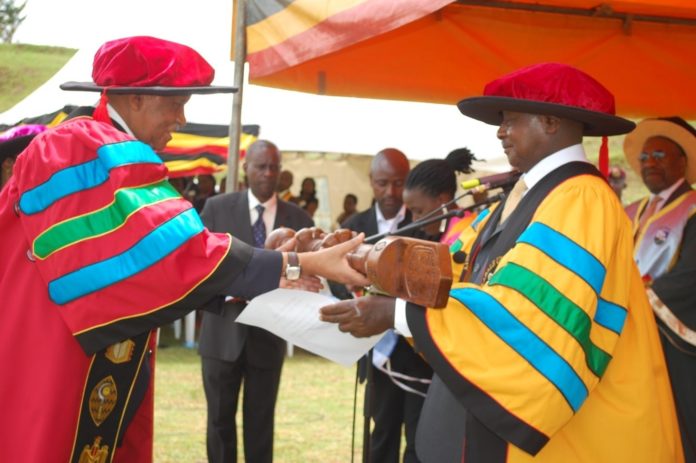 Kabale University having been a community University since 2002,and  was recently transformed into Public University since July 2015 , on November 5th 2016, Kabale University witnessed the greatest day that marked the beginning of the New Journey yet celebrated various achievements.
It's on this great day that the President of the Republic of Uganda presided over the Installation of the Chancellor Prof. Mondo Kagonyera as the first Chancellor of Kabale University as a public University.
On the same occasion the University celebrated its tenth Graduation ceremony yet the first one as public University. Over two thousand graduands were awarded with degrees, diplomas and certificates in different academic disciplines; for what Kabale University offers follow it on www.kab.ac.ug
During this occasion twenty two students were awarded first class Degrees in different Academic disciplines.
The Vice- Chancellor, Prof. Joy. C. Kwesiga congratulated the graduates upon successfully completing their academic journey and emphasized that education is the foundation of their career.