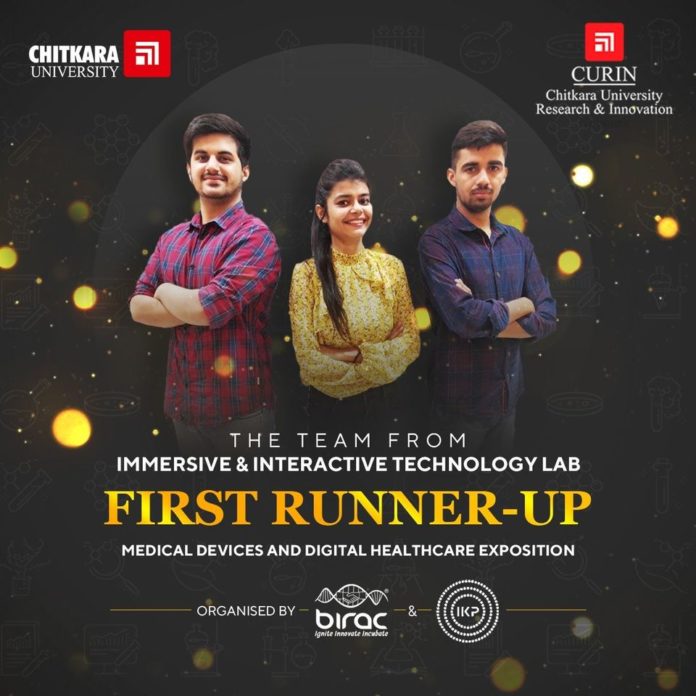 The product, Mano Aid of the Immersive and Interactive Technology Lab (IITL) at
Chitkara University Research and Innovation Network (CURIN) has achieved accolades at the Technology Exposition by Biotechnology Industrial Innovation Centre (BIRAC) and IKP Knowledge Park (IKP).
The product, Mano Aid is a virtual reality based application that provides Cognitive Behavioral Therapy to mental health patients with a Monitoring Electronic Glove. The IITL Lab has secured second position and prize money of INR 50K and a three months' incubation support at the Exposition.
The theme for the Exposition was 'Medical Devices and Digital Healthcare' and the team members from IITL, CURIN were Mr Gurwinder Singh, Mr Shivam Sharma and Dr Neha Tuli. They were in competition with around 25 shortlisted teams from all over the country.