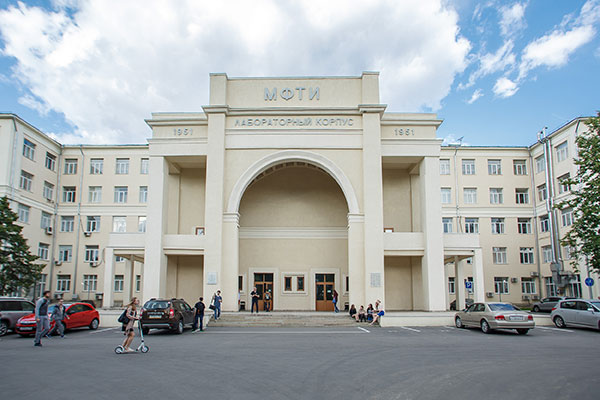 The world has changed dramatically, there has been extraordinary progress in communications and technology, large increases in migration, changes in social and political structures, serious move towards urban lifestyle, income disparity and global ramifications of the financial and economic crisis.
The issue of employment is becoming a pressing challenge. The requirements on competencies, qualifications, and skills that an individual needs to perform its role as specialist also have changed. With such a different world, it is unsurprising that surveys uncovered industry demand for changes to university programmes, identifying areas for improvement in the skills and knowledge of graduates, and academic study and teaching of some disciplines.
For all these reasons and many more, a growing number of institutions are implementing changes to adapt their degrees to a "post-crisis" world. For some institutions, this has meant the launch of additional modules within existing undergraduate programmes, others are making modifications to their courses.
The understanding of the students' interests and needs has one of the key roles. Universities work to expand their students' knowledge, improve their skills and competencies, deepen their expertise, offer a variety of educational programmes, including interdisciplinary ones, and make young specialists more marketable and attractive to potential employers. The real-world application of academic theories and knowledge is an important part of new curriculums.
Year by year more learning systems are migrating online, universities' modern online courses combine cutting-edge content and traditional classroom lectures. Online courses also provide an access to a range of universities all over the world and give an opportunity to choose the programme that is more correspond to one's student needs. MOOCs platforms such as Coursera, edX, PushkinOnline, Open Education Platform and Universarium (both in Russian) give access to online courses from top institutions, invite students to advance their career, earn degrees and certificates from top universities, help build career skills in computer science, physics, biology, business, and more.
Moscow Institute of Physics and Technology (Moscow) became one of the first Russian partners of Coursera. Since 2013, MIPT has launched numerous unique courses from the "Electricity and magnetism", "Biomolecular modeling on GPU" to the "Mathematics and Python for Data Analysis ". This April will face the launch of more than 20 of its brand new courses and specializations. 40% of all RUDN University's programs will have their online versions by 2020. 26 Short-term courses and programmes of LLL are available on elearn.rudn.ru now. In 2017 citizens of China, Germany, Italy, Netherlands, Moldova, Japan, USA, Turkey, and other countries followed these courses.
Short-term programmes are becoming more and more popular. Programmes offer a wide range of courses that explore a large number of topics. The length of programmes vary. Short-term educational programmes give students an opportunity to engage in a full-time intensive study, with direct industry-project involvement, a full cohort experience, and academic and practical experience, to attend extracurricular activities, and visit a new country, create new projects and learn more about industries, culture and universities, for example, Russian leading universities from Kaliningrad to Vladivostok.
In Immanuel Kant Baltic Federal University (Kaliningrad) there are some flexible study options that may be available for courses, including "Future Lawyers: Essential skills to success". MISiS (Moscow) offers non-degree mobility opportunities – one-semester or one-year student exchange programmes, – for the international students from its partner universities who intend to spend 1 or 2 semesters abroad as exchange students in the framework of bilateral cooperation agreements.
Student exchange programmes are open to both undergraduate and graduate students, and also for postgraduate students. Peter the Great St. Petersburg Polytechnic University (Saint Petersburg) provides 'semester programs' in English, which are integrated into the educational process, developed according to the European requirements and can be recognized as a semester abroad. UrFU Summer University (Yekaterinburg) created in 2014 offers a huge range of short-term programmes and courses in engineering, business and entrepreneurship, information technologies, humanities and natural sciences. In the very heart of Siberia Tomsk Polytechnic University (Tomsk) provides a wide range of short-term courses for international students to help them strengthen their language skills, bridge the cultural gap and equip them with tools to succeed in their studies. With an "Annual Ice Mechanics Winter Course", a "Summer School on the World Skills Standards", a "Summer School for the students of Harbin Institute of Technology ", an International Summer School "Russia – Far East" and more, Far Eastern Federal University (Vladivostok) provides capacity building through in-depth learning with long-term value.
RUDN University (Moscow) together with the Asia-Pacific Institute of Management offer an MBA programme on healthcare management for graduates and those already working in the healthcare industry. Two-year full-time programme equips professionals with essential business and leadership skills they need to effectively manage healthcare organizations, integrates all necessary aspects, including diagnostic issues in healthcare administration and training at the high technology simulators, management of and businesses processes at the healthcare ecosystem, lets students benefit from an interdisciplinary curriculum based upon business and medical disciplines, combining expertise in healthcare management with different perspectives on leadership, organisational behaviour, and business administration.
Every university combines its breakthrough research, hands-on learning, and renowned faculty with insights from industry, and academic community. Their programmes sharpen students' competitive edge as technologies, industries, and organizations undergo rapid change.
Source: Project 5-100 – Russian Academic Excellence Project
Join us in the upcoming QS WORLDWIDE 2018 from 22-23 May 2018 in Moscow, Russia, as we discuss the topic on "In Search of University Excellence: Perspectives from Russia and Emerging Countries"