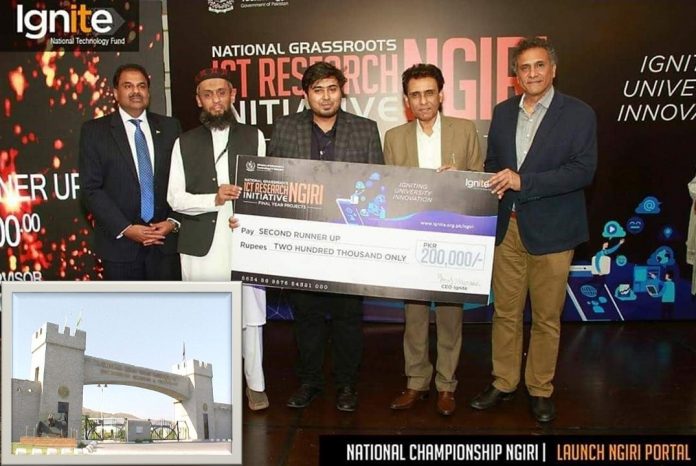 Ask Leprechaun, a project conducted by a team of faculty of computer science and engineering has been the 2nd Runner-up at National Championship of NGIRI (Ignite). The team comprised of Dr. Ahmar Rashid, Dr. Sajid Anwar, Engr. Badre Munir, Bilal Aamir, Abdul Rehman and Ahsan Abrar.
The project covers the domain of cryptocurrency predictions and deep learning.
Ask Leprechaun is a comprehensive solution that deems to reinvent the conventional trading approach by providing realistic predictions to the targeted audience. It is a web based product, implemented using a STACK. The backend of the project implements LSTM neural network and twitter sentimental analysis. As the product is web-based, it can be accessed by any an internet operating device. The objective is to develop a user interface which could predict the future price of the crypto-currencies based on technical and fundamental analysis. It would help the user willing to invest in crypto-currencies to reduce the risk and gain the maximum possible.
Overall, this year around 800+ projects participated in this activity. Only, 45 teams from participating institutions of all provinces of Pakistan, including Azad Jammu & Kashmir and Gilgit Baltistan were able to make it to the final round.
Achievement of the project depicts the quality of work that is done at GIK in general and at the faculty of computer science in particular which is the hallmark of GIK faculty and students.