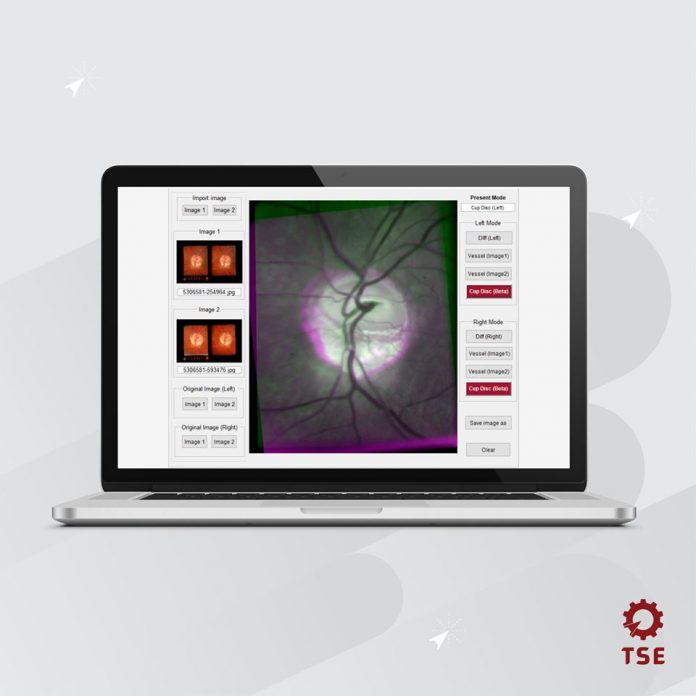 Assoc.Prof.Dr.Nopbhorn Leeprechanon, Professor of the Department of Electrical and Computer Engineering, Faculty of Engineering, Thammasat University (TSE), has invented the "Screening Program for Glaucoma" to help doctors diagnose the disease quickly and accurately. The doctor can place optic nerve images and the program will scan changes using Image Processing technique and calculate the abnormal value in order to diagnose how severe the disease is.
According to the accuracy-test by Ophthalmologist, the program can help doctors see the abnormality in some areas that are hard to detect. Moreover, this innovation also won a Silver Medal from the 47th International Exhibition of Inventions in Geneva, Switzerland.
Glaucoma is a vision-threatening condition and needs a quick diagnosis to prevent further damages. Currently, Thailand has modern Glaucoma diagnosis tools but they are only in large hospitals. Most hospitals in other provinces still lack medical specialists.
After TSE develops the program, it will be passed to hospitals, private sectors, and medical organizations for use without charges. TSE will also hold a free seminar to train on using the program.
TSE aims to continue to inventing more creative innovation to improve the Thai people's quality of life.
For those who are interested in the "Screening Program for Glaucoma", please contact Assoc.Prof.Dr.Nopbhorn Leeprechanon via [email protected].
For those who are wondering if you are prone to 'Glaucoma' or not, please visit https://www.rutnin.com/th/eye_knowledge/detail.29.1.html for more information.