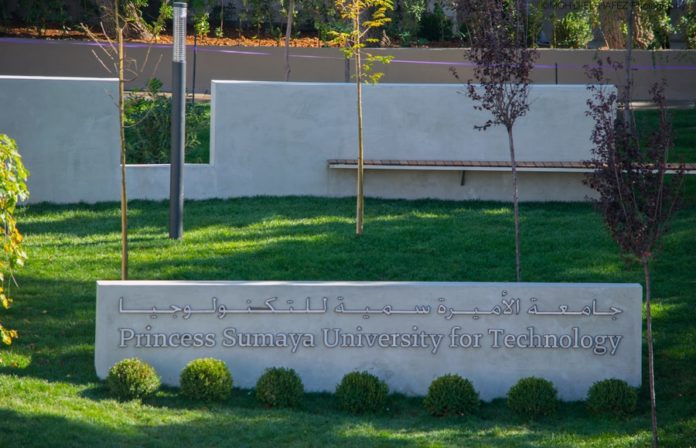 Master's and Postgraduates students of PSUT will have the unique opportunity to study in two universities at one time and obtain two degrees.
PSUT has signed collaboration agreements with the University of Arizona (UA), Indiana University (IU), Oakland University (OU), and University of Michigan – Dearborn (UM-Dearborn) in the USA; to provide joint teaching programs for common courses in Engineering, Computing Sciences and Business.
Founded in 1885, University of Arizona is a global leader in research that produces graduates who are real-world ready. Continually advancing in the frontier of interdisciplinary scholarship and entrepreneurial partnership, UA ranks 21st among all public universities in the United States and is a member of the Association of American Universities. In UA's micro-campus at PSUT, dual degrees are offered in two Master's programs; Master of Science in Accounting and Master of Science in Engineering Management.
Founded in 1820, Indiana University Bloomington is the flagship campus of IU's seven campuses and two regional centers statewide. Innovation, creativity, and academic freedom are hallmarks of IU world-class contributions in research and the arts. The school of Informatics, Computing and Engineering at IU Bloomington welcomes PSUT students to participate in a special Bachelor's program.
At Oakland University, students conduct research as early as their freshman year, gain global perspectives studying abroad, compete in Division I athletics, lead student orgs, perform on stage and learn without limits. PSUT's Engineering students are invited to spend a year at Oakland University while paying in-state fees as per as the agreement between two universities.
University of Michigan-Dearborn offers a nationally ranked and accessible education, small class sizes, a strong alumni network and a commitment to diversity. But beyond numbers, they offer limitless opportunities to customize the experiences through internships, organizations and honors programs. PSUT's Engineering, Computing Sciences, and Business Technology students are invited to study at the UM-Dearborn's campus as part of a special Bachelor's and Master's program, while paying in-state fees as per the agreement between the two universities.