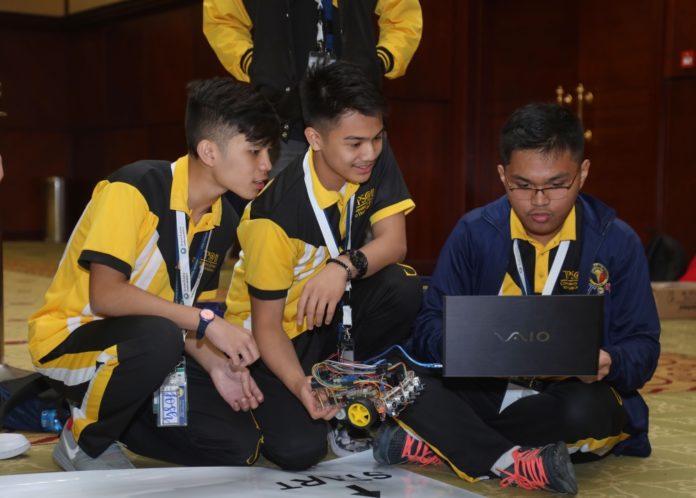 As part of Emirates Innovation Month, Ajman University hosted a robotics competition for high school students in the UAE on February 3, 2019. A total of 145 students, comprising 37 teams from 22 schools, participated in the competition held in cooperation with corporate sponsors Blue PCB Electronics and Qiwi Technologies.
The aim of the competition was to challenge – and reward – a specific set of engineering and information technology skills among high school students. Each team was tasked with developing a robot that could move at high speed while staying within the boundaries of a track and avoiding obstacles in its path.
First, second and third prizes of AED 15000, 10000, and 5000 were awarded to the teams who navigated their robotic designs through the course in the fastest amount of time – with the fewest number of collisions and boundary crossings. Sunrise English Private School in Abu Dhabi took home top honors.
"My students learned many new things in this competition," commented Ms. Gayathri Ashok Kumar, Head of the Computer Science Department at Sunrise School. "The importance of teamwork, collaboration, and proper time management. They improved their programming skills and have entered into a new world of IT."
Students from Ajman University helped host and organize the event. In addition to working at registration, they provided guidance and support to the contestants throughout the competition.
"We were proud to host an event that showcases and supports the next generation of innovators," said Chancellor Karim Seghir. "Just like AU students, these bright high schoolers will soon be inventing the future. We are committed to providing unique ways of empowering all of them."