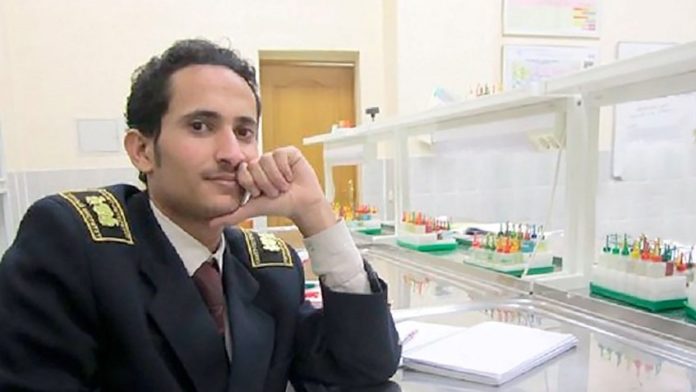 Salah Al-Mufti, a graduate of St. Petersburg Mining University, hails from war-torn Yemen. Right now he is a PhD student at the Indian Aligarh Muslim University. Still, his dream is to return to his home country and become a professor at one of the local universities.
The Yemeni fellow was born in Ibb, a city in the southwest of the country, nearby the Mount Baʽdan. His parents were raising ten children, including Salah. And when the boy showed abilities in chemistry and mathematics, they realized it was their son's chance to escape into the big wide world.
A 15-year-old teenager moved out of his home city, rented an apartment, and entered a better school – all on his own. His parents had not mistaken: two years later, in 2009, Salah scored outstandingly high in the school final exams. One of the best high school graduates of the year, he was granted by the Ministry of Education of Yemen a chance to study abroad for free.
"I was offered to choose from universities of Malaysia, Turkey, Egypt, Saudi Arabia, some other countries. I chose Russia. First, I wanted to study oil & gas engineering. And Russia is one of the leaders of the global market that has accumulated vast experience, offers the highest quality education, and possesses modern technologies. Second, I got attracted by the country's rich culture and heritage. I wanted to see everything with my own eyes and become a part of it, even for a while," says Salah.
I entered St. Petersburg Mining University because it had always been known for its high-quality engineering education. Of this, I made certain myself upon becoming its student. Guest lecturers from both Russia and Europe, research centers and laboratories, international conferences – Mining University provides a lot of opportunities," admits Salah.
The Mining University's graduate recalls that in his first year he was the only Yemeni national in the whole university. Yet only five years later, almost forty of his fellow countrymen were studying there.
"I wanted to pursue PhD studies. Unfortunately, the Yemeni Civil War had already begun by then. And because of it, in 2016 the Ministry of Enlightenment of the Russian Education did not grant any quotas to Master's students from Yemen. I could not pay for education myself, so I had to look into other options. Besides, I wanted to improve my English.
At last, I got a response from Aligarh Muslim University, a university in India which offers programs in a variety of fields – from the Faculty of Arts to the Faculty of Theology. Luckily for me, the Dean of the Faculty of Engineering & Technology became impressed with my degree from St. Petersburg Mining University," notes Salah.
A single problem, however, emerged. In Russia, the Yemeni graduate was studying first 'Development and Operation of Shelf Hydrocarbon Deposits' and then, as a Master's student, 'Operation of wells under Difficult Conditions'. But the Indian university, as it turned out, does not conduct research in this field and instead specializes in minerals processing. In the end, Salah was offered to study alternative energy sources – hydrogen among them.
"Once I complete my education, provided the war is over, I plan to move back to Yemen and seek the job of a university teacher. By doing so, I will make my contribution to the recovery and development of our economy's core sector – the oil & gas industry. There are three universities graduating from mining and oil & gas engineers. Still, due to a shortage of teachers, our higher educational institutions cannot admit many students. Consequently, local specialists do not suffice to develop the industry and service it properly.
Knowledge of traditional energy sources, combined with studying renewables, will let me have a broader understanding of the country's prospects. And I want to share my experiences with the Yemeni youth," says Salah.