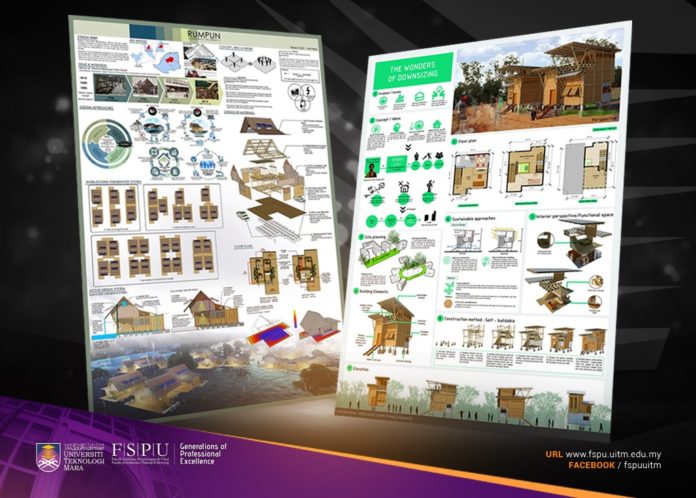 Not every person aspires to live in a big house whereas some aspire to do quite the contrary.
Edric Choo Poo Liang, Lee Chaer Shean and Queenie Wong, architects from O2 Design Atelier with their design entitled "DIY Plug and Play Micro House" had successfully carried away the first prize in a Future House Micro House Design Competition held by Future House Organisation which was held on the 2nd of March.
This competition which is based in the United States and open to both professional architects and students, Future House Organisation intends to seek and collect new ideas and concepts for the Micro House.
A floor plan with 400 square feet or less could be considered to be a micro house albeit there is no any standard definition for it. Designed specially to cater for the new generation to be able to have a more affordable housing, micro houses have become the new obsession as the housing costs continue to escalate and people are looking at houses that are more affordable. Come in all shapes, sizes and forms, the micro house encourages simpler living in a concise and more efficient space with less compartmentation.
Two teams from Universiti Teknologi Mara (UiTM) had the limelight shone on them when both the team's design are awarded 4th Honorable Mention with their title RUMPUN "Community in Serenity" designed by architecture students Siti Noraishah Fatimah A Aziz, Sarina Samin and Nurul Ain Syafiqah Ahmed Nazri whereas the other team awarded with 7th Honorable Mention with the design titled "The Wonders of Downsizing" designed by Nurul Amira Amar Bakri, Izzah Munirah Mohd Ghazali and Siti Anura Che Nasir.